Perhaps Bob Barker has a point. When it comes to jewelry and watches, the past year has proven that consumers feel the price needs to be right.
With the exception of Rolex, Tiffany and Swiss Army Brands, most names on the category-specific top 10 list offer merchandise less than $100, and that's an unusual feat in a sector where upscale brands have mammoth marketing budgets, frequently bombarding shoppers with eye-catching advertising visuals in media outlets from magazines and movies to prime time television.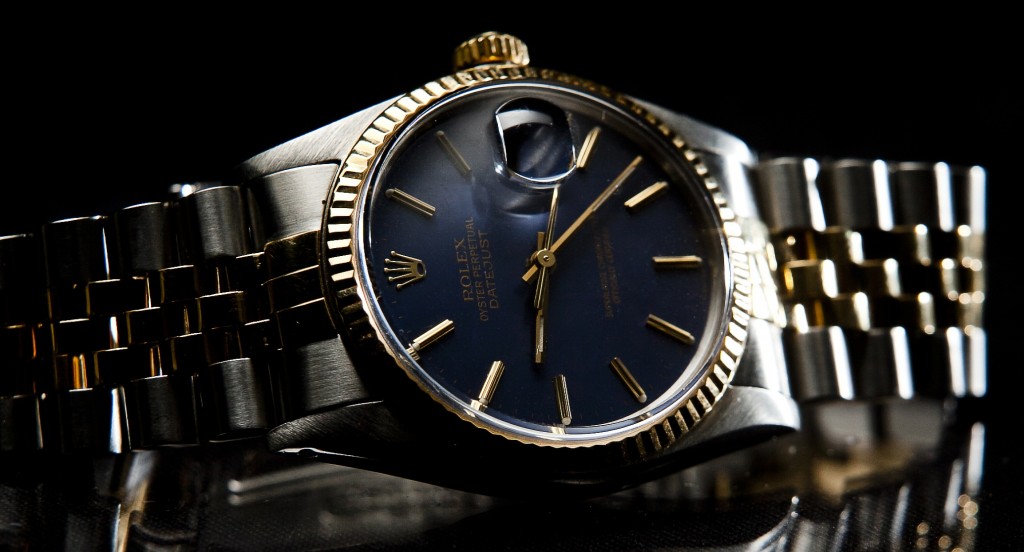 It's hardly surprising that the more mainstream brands have generally fared so well. In the post-2000 economic downturn, the upscale fine jewelry and watch sector was one of the hardest hit, even though it has rebounded and is now doing well. Customers typically delayed their high-end purchases, stashed their cash and stayed home to avoid the temptations offered in lofty retail environments such as exclusive jewelry salons.
Pricing became an issue and customers turned to the Internet and more moderate chains like Wal-Mart and J.C. Penney to find deals on diamonds. Brand recognition was and remains high for value-oriented brands.
Total jewelry and watch sales in the U.S. are estimated to have been $43.56 billion in 2003, according to 2 Degrees Freedom Ltd., a London-based marketing and research consultancy that began tracking jewelry sales last year. According to the Commerce Department, 2002 jewelry and watch sales were $42.3 billion in the U.S., and the department predicts 2004 sales of $48.3 billion.
To capitalize on the current momentum of better values in watches and jewelry, many companies have stepped up their marketing efforts and added value to their collections by offering more innovation and teaming up with fashionable designers.
Case in point is number one jewelry and watch brand Timex. The Middlebury, Conn.-based Timex Corp. has reengineered its legendary tag line, "It Takes a Licking and Keeps on Ticking," after 50 years. The updated version reads simply, "Life is Ticking." In addition, Timex is upping its design quotient and recently collaborated with industrial designer Karim Rashid, contemporary artist Dave Kinsey and fashion designer Matthew Williamson for new limited-edition Timex XFactor watches.
Number two Seiko hasn't been resting on its laurels, either. The company, whose U.S. division is based in Mahwah, N.J., continues to wow customers with innovations, and is launching a Sportura chronograph (stopwatch) this fall.
The fourth most recognized watch brand in America is Casio, which has snared a youthful customer with its fun G-Shock collection, and also has stepped up its innovation in recent months by introducing watch designs that use solar technology. The Japanese brand also has been building consumer recognition with its growing assortment of electronic merchandise such as digital cameras and electronic musical instruments.
Placing fifth, Swatch continues to be noticed by consumers with its fun and whimsical collections, such as the recent Bunnysutra line, which featured illustrations of bunnies in suggestive positions, causing much controversy and press hype that ultimately served to heighten brand awareness.
In the women's sector, number six Citizen has been building momentum with ladylike designs featuring diamonds, crystals and mother-of-pearl details in styles such as Stiletto, Riva and Aviara, but it, too, is playing the techno card: Its watches run on solar power instead of batteries. Citizen is particularly known to sports fans, as it is a sponsor of major tournaments.
Swiss Army Brands, which took the seventh spot, has been equally aggressive to build market share. A depressed economy might have hurt the company, known for its signature pocketknives, but Shelton, Conn.-based Swiss Army is building consumer recognition with its watches, apparel, travel gear and kitchen cutlery.
Close behind is Fossil, in eighth place. The company has been spreading its wings by making new acquisitions, such as its recent purchase of Tempus International Corp., which operates as MicheleWatches, and acquiring the licenses for Burberry and Zodiac watches.
Number nine Bulova, meanwhile, is looking to bolster its presence in consumer minds with an ad campaign this fall featuring its new diamond-adorned sport designs, as well as a renewed effort to enter the European market, particularly in Italy and Germany.
While there's quite a bit of action in the moderate field, the high-end business anticipates a rosier future. Many upscale retailers said the free-spending customer has returned in recent months, and they look for a strong fourth quarter with up to 20 percent gains in sales, thanks to a rising stock market and a healthier job picture.
That's good news for the likes of Tiffany and Rolex, which are expanding their assortments this year. Number three Rolex, for instance, made a departure of sorts by launching the roaringly wild Cosmograph Daytona watch featuring yellow sapphires on the bezel and a wild, animal-print strap. The new watch will surely attract a younger, if not more extroverted, customer that usually gravitates toward fashion brands.
At number 10, Tiffany & Co., meanwhile, has boosted its engagement collection earlier with the next Legacy ring, and in September, will be launching a complete "Atlas" collection of watches and jewelry.
The Top 10: Watches & Jewelry