With new product offerings in the fashion category and more entries in the burgeoning bridge segment, watches should be a strong classification from fall through the crucial fourth quarter.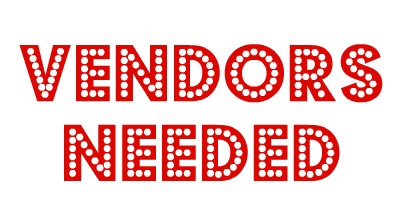 Besides obvious additions like an injection of color and more high tech functions, there is a notable turn toward seemingly disparate themes like retro, modern or feminine, fine jewelry looks. While this sudden broad array of product may initially overwhelm retailers, in the end, buyers have a unique opportunity now to reassess assortments and add some punch to their presentations.
Bridge is among the most important areas to focus on. There, vendors are banking on a scenario similar to what took place several years ago in jewelry: Sterling silver took off in stores and has now earned a permanent place in jewelry departments. With consumers upgrading the quality of their accessories purchases in general, fashion vendors are starting to place more focus on improved movements and original details and styling, rather than the stock cases, bezels and bracelets that were previously seen ad nauseum across many brands. The result is an influx of names with a fashion following, at a price point in an area known more for stodgy brands with little fashion impact.
"In our [Guess] Collection line, we're filling a void for watches priced in the $115 to $300 range, that also offer a look not seen in fashion watches," said Cindy Livingston, president of Callanen International, who pointed out the dearth, until recently, of any quality, branded watches between the fashion and fine areas.
"The reaction to unique details has resulted in such tremendous sell-throughs that we're moving into an even wider assortment for the third quarter and beyond," she said. "We will have bridge presentations in about 250 doors by the end of this year."
At Ecclissi, the strategy is to maintain what is considered to be a leadership position in the bridge area, according to president Robert Elizondo, who recently moved most of his firm's operations here from its longtime base in El Paso, Tex.
"There's no question that we're increasing our product development efforts," said Elizondo. "We needed access to more talent and suppliers to maintain our status as one of the first with sterling silver and the broadest assortment. Stores need to be able to choose from a large number of sku's, which we provide. Now, we're trying to address a wider range of price points and give many buyers an opportunity [to carry the brand]."
Ecclissi's wholesale price range has been broadened to $50-$200 from $100-$170. Elizondo said the new products should give retailers gains of "at least 10 percent."
"We're seeing gains of over 30 percent through a mix of same-store sales and an expanded number of doors," he said.
Jewelry designer Alejandro Toussier is launching his first collection of watches this month, hoping to build on recognition garnered from his bridge jewelry line and satisfy a longtime passion.
"I've collected vintage watches for years," said Toussier. "And when my [jewelry] customers started asking for watches, it gave me the push I needed to give them a try.
"But I wanted to offer strong design and quality for half the price, making pieces that were comparable to those retailing in the $800 to $2,000 range."
Toussier's debut collection features about 155 styles, some with a distinctively retro feeling, while others are clean and contemporary. All have Swiss movements and cases with Italian or French bracelets and straps. They retail from $350 to $850.
Vendors sounded a note of caution about the potential success of bridge watch departments, however. They stressed that stores must be committed to merchandising, display and especially professional sales staffing capable of selling better watches.
The concern is so great that some firms — like Alfex of Switzerland — are limiting their distribution while waiting to see how retailers handle bridge before getting too involved.
Alfex currently only sells to Neiman Marcus and Saks Fifth Avenue because they are among the few retailers that have demonstrated the ability to sell bridge watches, according to Dan Bogue, director of sales and marketing at Alfex.
Meanwhile, the fashion segment is getting behind novel bracelet treatments, smaller scale and more feminine looks and new takes on sport watches.
"There are a lot of sleek, contemporary influences coming out of Japan and Asia now, and silver looks are still a definite trend," said Callanen's Livingston, referring to straps that are half bracelet, half bangle and often paired with rose or mink-colored faces.
Besides Callanen's Guess brand, these looks are available from numerous other resources and will be seen increasingly as the year goes on.
At Anne Klein II, vice president Tammy Bernstein said the firm sees "a big trend for a bit more dressed-up lifestyle," presenting a big opportunity for the brands' classic ladylike looks. In fact, the company will launch Anne Klein II Classics — a series of signature styles featuring small-scale, fine jewelry-looking watches — at the end of May.
Bernstein said while sporty looks remain strong for the firm, "chunky sport has peaked for us."
"Women now want simpler, more refined details in cleaner looks," she added.
CK Calvin Klein is building on the minimal line launched last November with evolutions of its initial styles, "very graphic, active and sleek pieces," that aptly represent Klein's minimalist view, according to a spokesman.
The new pieces feature rubber straps where the holes are hidden, except for the one punctured by the wearer for the correct tightness. The watches are unisex, and the rubber is similar to the material used on the stopper of the designer's CK Be fragrance, sending a strong, consistent message to consumers about the CK brand.
Also focused on maintaining brand image with the right product is Genender, which has laid out distinct characterizations for its Perry Ellis, Levi's and Dr. Martens lines.
"Many fashion watches have strayed from their brand soul in an effort to maximize distribution," said Ken Genender, president and chief executive officer.
The Perry Ellis line has an almost Fifties sensibility, with classical styling; Levi's and its Silver Tab line are distinctly American and individualistic, with a Sixties flair, and Dr. Martens is the edgier, metal-trimmed street line.